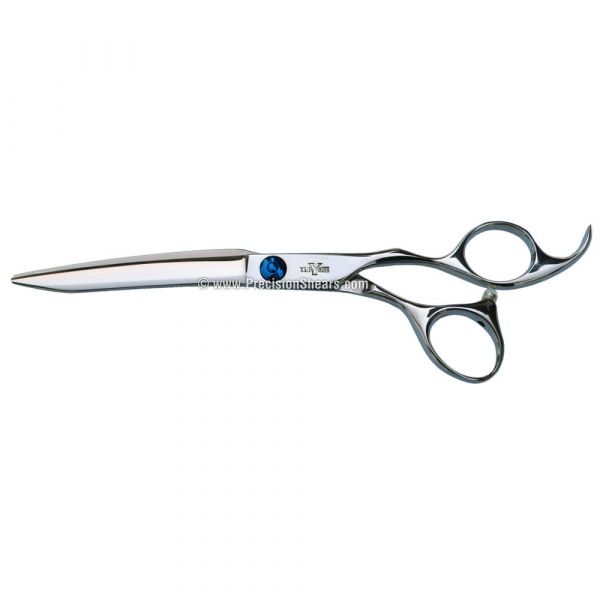 Yuroshi YDR Hair Cutting Shear
Yuroshi YDR Hair Cutting Shear is an excellent new shear that can both Dry and Slide cut and also have excellent wet cutting performance. Designed with High quality Japanese V-10 Cobalt Alloy Steel, a very special blended Cobalt Steel. Yuroshi YDR gives a smooth powerful effortless cut as the back or bottom blade is wider to assist and allow for more effective slide cutting Tension is fitted with a low profile click that can be easily adjusted with a provided key. Excellent cutting shear for this price range.
Edge: Convex Edge
Handel Type : Offset
Made In: Korea
Material: Cobalt Alloy Steel
Size(s): 5.5,6.0,6.5
Tension: Internal Click Tension
Vendor: Yuroshi
Dry Cut : Dry Cut, Wet Cut
Vendor Yuroshi
Cobalt Alloy Steel
Convex Edge
Made In Korea

YDR is fitted with an Anatomical Bent Thumb ring for comfort, and sculpted permanent finger rest.