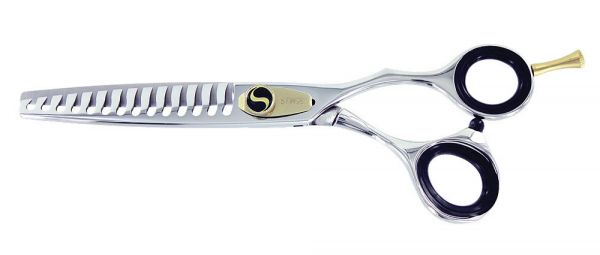 Sensei GLT14 Point and Cut Texture Professional Hair Cutting Shears 14 Tooth
Sensei GLT14 Point and Cut Texture Professional Hair Cutting Shear 14 tooth has a leaf spring tension system and is made using high grade stainless steel with Molybdenum Alloy, and great craftsmanship. It offers an anatomical thumb. Sensei GLT14 creates point cut texture in a fraction of the time. You can cut and cut out in any direction with no drag, and most important No Notches or Castle Walls. Creating texture and volume with much less effort. Sensei GLT-14 has Polymer Glide inserts in the pivot area of the shear and this prevents metal to metal were and smooth operation. Will give excellent performance at an affordable price
Edge: Convex
Made In: Japan
Material: Stainless Steel
Left Handed: Left Handed
Right Handed: Right Handed
Teeth: 14
Vendor: Sensei
Sensei GLT-14 will give you the softest cut of any texture shear, and you can comb out with the blades closed. The results look like point cutting only better! Try it always close the blades completely before you comb out. One can cut a blunt section and then go back though with one cut from this shear and it looks like they point cut the whole haircut. Or they can do whole haircuts with this shear if they want.Very Popular Recommend A Buy on this GLT-14.
MATERIAL: Molybdenum Alloy
HANDLE: Crane Grip
TENSION: Reversible Leaf Spring
FINGER REST: Removable
LIFETIME WARRANTY
ADDITIONAL FEATURES:
Cryogenically Tempered
Convex Edge
Model: GLT-14 Tooth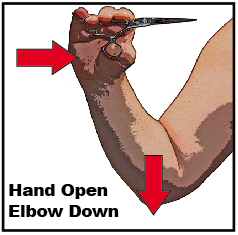 Work Safe:
Hand Open
and Elbow Down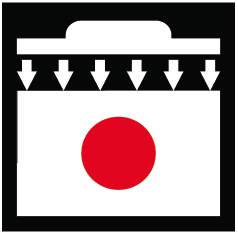 Forged Japanese Steel:
The best blade steel
in the world.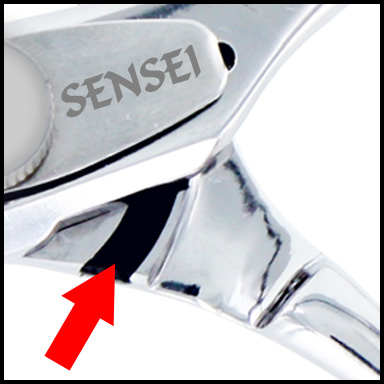 Polymer Glide?
Glides? Eliminates metal to metal contact in the pivot Super smooth cutting feeling

Cryogenically Tempered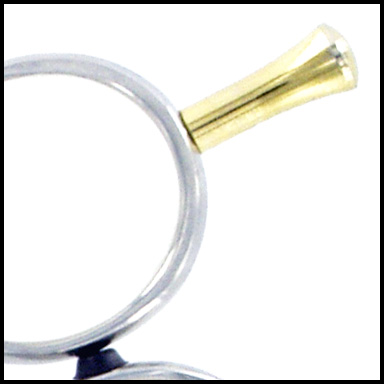 Removable
Finger Rest

Convex Edge
Cuts smoother, slide cuts better, lasts longer

Crane Handle:
Cut with your elbow down during every technique.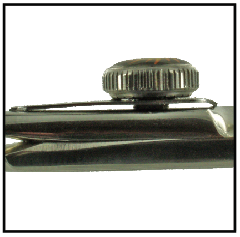 Reversible Leaf Spring Tension System for Lefties who Prefer To Cut with Right Handed Shears