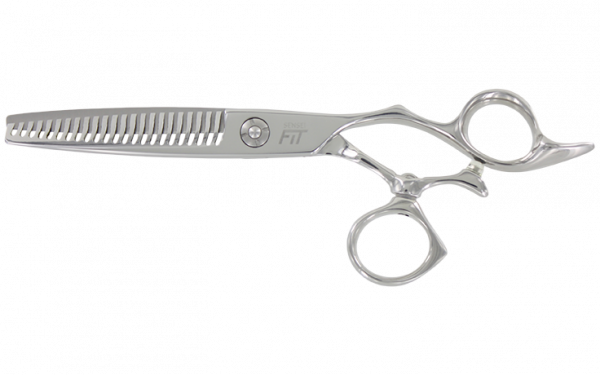 Sensei Fit 23 Tooth Rotating Seamless Hair Blending Shears SFR23
SENSEI FIT shears are designed to fit the average stylist without the need for any plastic finger rings. Beautifully sculpted to fit every contour of your hand.
Edge: Convex
Made In: Japan
Material: Stainless Steel
Teeth: 23
Vendor: Sensei
The Japanese Molybdenum alloy, SENSEI Cryo Tempered blades, are very durable. The pivots are lined with polymer inlays to eliminate metal to metal contact and extend the like new life of the shear. The ball bearing tension system provides blade stability and longer edge life.
Stabilizes Blades for Long Life
Click Lock? For Stable Tension Over Full Pivot
Streamline Design with Click Lock?
Smooth Cutting Long Lasting
SImply the best steel in the world
This Proprietary Blend is Japan?s Finest
Eliminates metal to metal wear
Eliminates Reach for Greater Comfort
Reduce Repetitive Strain by Cutting With Elbow Down