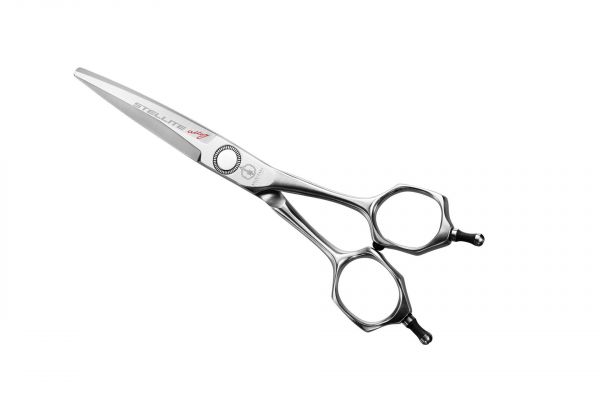 Mizutani Acro Stellite Alloy Series 1 Professional Hair Cutting Scissor
Mizutani Stellite Alloy Series 1 is a straight even handle scissor. This is a level set handle for both flexibility and stability, and the three dimensional handles fit your hand with any finger position. The short non-slippery finger rests are covered with rubber, and does not interfere with you finger movement. Designed with Stellite Alloy that contains More then 50% Cobalt Stellite Alloy, and a Ball Bearing Tension gives you a powerful smooth cutting scissor.
Made In: Japan
Material: Cobalt
Size(s): 5.5;6.0
Vendor: Mizutani
Flat screw that can be adjusted from the back
Newly designed ball bearing screw system
Removable tang
Convex Edge
Mizutani Scissors
Made In Japan
Stellite Alloy is a very Special Alloy: Rust ruins a scissor, The Stellite Alloy is strong in Anti Corrosion, and prevents rust, and stain. The water and perm solution cause rust and damage to the blades. Stellite Alloy contains a 50% concentration of Cobalt Alloy which prevents these scissors from being damaged by Rust.