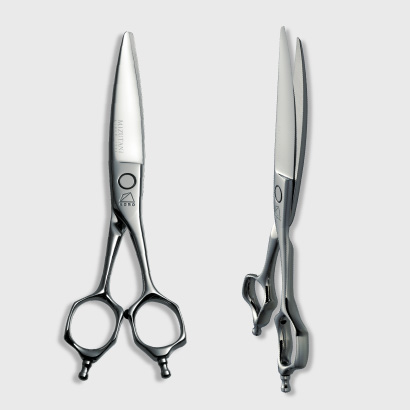 Mizutani Acro Slider Curved Hair Scissor
Mizutani Acro Slider Hair Scissor is designed with curved blades. It is easy to control slide-cut and a chop-cut because it slides smoothly at natural angle to the hair. These are freed expression scissors to create volume, motion and three-dimensional hair style.

Edge: Convex
Made In: Japan
Material: Cobalt Steel
Size(s): 5.5;6.0
Vendor: Mizutani
Mizutani Scissors
Cobalt Alloy Steel
Bearing Tension
Convex Edge
Made In Japn



These Slider Scissors are a Special Order Item.