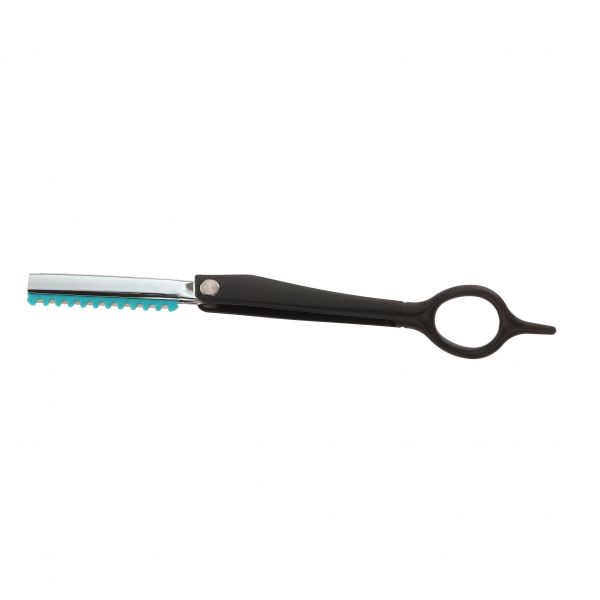 Kasho Designing Razor with Folding Handle
Kasho Designing Razor with Folding Handle has a special ergonomically designed carbon handle that folds for easy storage.Light weight and the ideal tool for creative work.
Made In: Japan
Vendor: Kasho
$61.00
$51.00
You Save:$10.00
Kasho/ KAI
Carbon Straight Handle
Made In Japan


Kasho Razors & Blades have an exceptional sharpness, as they were originally designed for use in surgery, this enables accurate shaping and thinning of the hair. The synthetic blue strip comb on the blade containing and antibacterial and anti-static elements symmetrically forms on of the sides of the blade without gaps. Therefore it is a very hygienic, and free from static charge and any clogging of hair. The KASHO Razors are available in the Designing Folding model, and the Straight type.



Model KCH-NH