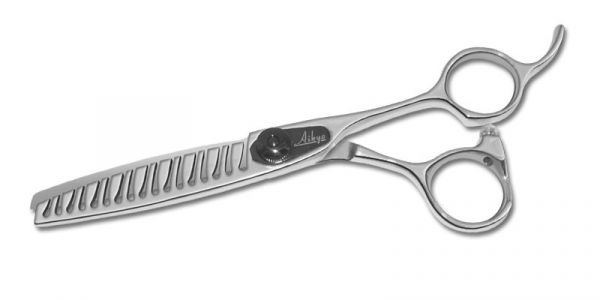 Aikyo GT 18 Tooth Tooth
Aikyo GT 18 Tooth Texturing Shear with varied tooth pattern. Aikyo GT 18 unique tooth design gives a more natural and varied blending effect. Teeth have one narrow tooth followed by a wider tooth while the gaps are the same. Very cool, and effective.
This texturing shear is designed with 440 C high Carbon Stainless steel, offset handle, and permanent finger rest. Click Tension Adjustment knob, and spring plate washer to ensure smooth blade operation and movement.
Edge: Convex Edge
Handel Type : Offset
Made In: Korea
Teeth: 18 Teeth Varied Pattern
Vendor: Aikyo