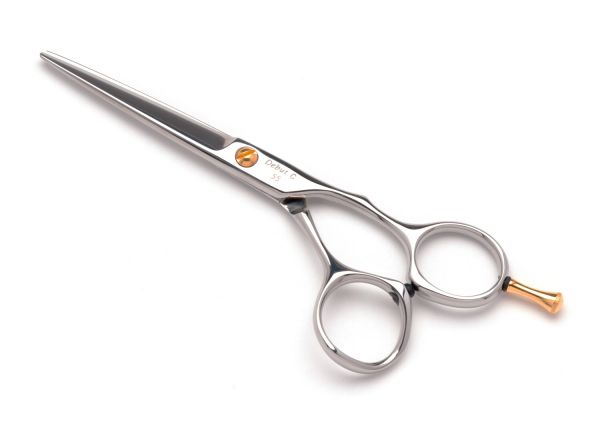 Shisato Debut C Professional Hair Cutting Scissors
Shisato Debut C is a Light weight good Basic cutting shear with an offset crane handle, and a Anatomical Bent Thumb for comfort. Debut C has thin blades and narrow points for detail work, and point cutting.Lifetime Warranty against faulty materials or workmanship.
Edge: Convex
Made In: Taiwan
Material: 440 C Stainless
Size(s): 5.0;5.5;6.0
Tension: Screw
Vendor: Shisato
Japanese 440-C stainless steel
Crane handle design with bent thumb ring
Thin blades and narrow tips for great detail work
Very comfortable shear
Convex edge and hollow-ground blades
Available in 5", 5.5", 6"
Model: Debut C
Sizes: 5 inch, 5.5 inch, 6.0 inch